Keeping Pace with Patient Services Trends in 2022
Tuesday, June 7, 2022
Coming out of Asembia's 2022 Specialty Pharmacy Summit last month and reflecting on all the conversations and meetings with industry leaders, it is clear that we are amid unprecedented disruption and innovation in the patient services space. It's an exciting time to be part of our industry with the evolving biopharmaceutical marketplace, accelerated uptake in technology, and new partnerships driving new solutions to support patient access to novel therapies.
Evolving Market
The pipeline for innovative and novel therapies for oncology and rare disease continues to grow as an estimated 7,000 rare conditions together affect an estimated 25 to 30 million Americans. These therapies are becoming more specialized and more complex with companion diagnostics, innovation in personalized medicine, cell and gene therapies, and growing demand for evidence from regulators and payers. This is only adding to the challenges to plan for with new product launches and driving patient services to evolve with the complexity of products coming to market.
Real-life tragic stories of rare disease and the policy and reimbursement barriers associated with the complex therapies used to treat them are hitting newsfeeds and social media channels. There is increasing awareness of social detriments of health driving a focus on viewing individuals as a whole and providing a more personalized experience. It highlights the importance of understanding the patient journey and that by the time a patient gets diagnosed and has a treatment identified, they likely have already endured a long mental, emotional, and logistical medical journey.
These complexities are coming together and driving innovation and evolution in patient services. The focus is expanding from supporting the patient journey to ensuring a great customer experience. The best way to combat the personal fatigue mentioned above is to offer holistic programs that support the patient journey, account for the complexities, and keep a focus on the core functions of access, affordability, and adherence.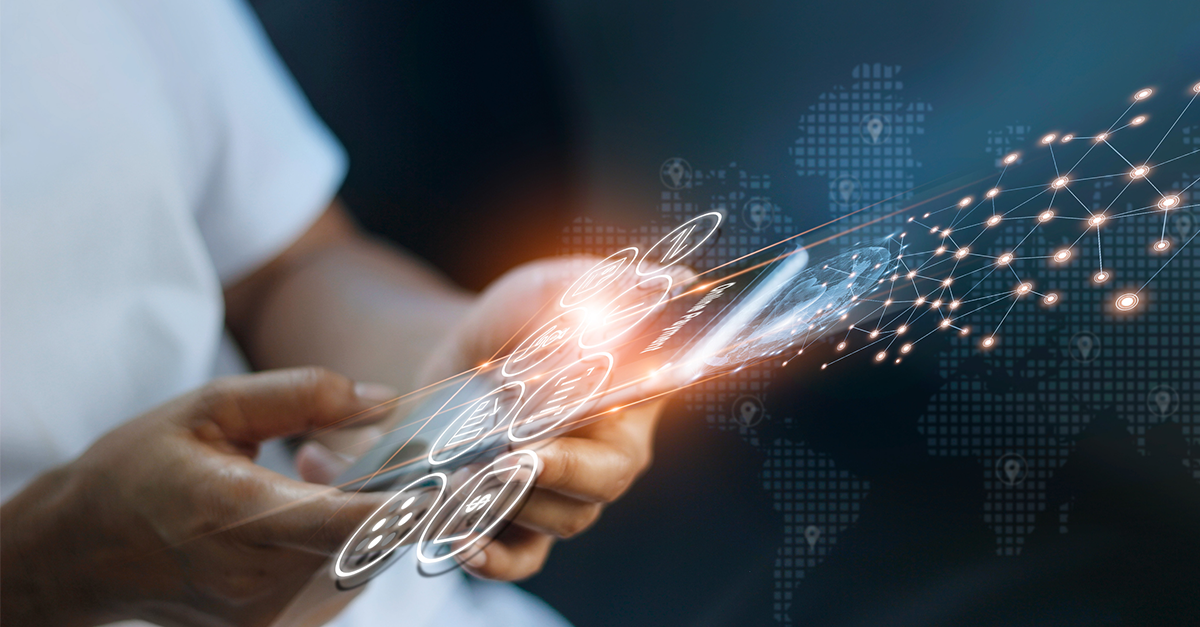 Accelerated Uptake in Technology
Patients and providers are more open to and adopting digital tools and communications. This means that omnichannel engagement is a must in patient services; and more often, we are seeing a preference for digital first.
Patient service leaders are including digital engagement channels, like UBC's virtual assistant Linda, to drive disease state and product education, and to support previews of what to expect on upcoming calls, appointment reminders, or notifications for upcoming shipments. Leveraging tailored digital touchpoints can drive improved contact rates resulting in fewer call attempts per patient and can be used to capture individual patient-reported outcomes. Patient service programs that utilize digital assistants have an average 12% lower rate of patients choosing to leave therapy, an 18% increase in the number of shipments per patient, and higher positive patient sentiment rates (95%).
Despite how comfortable patients and providers have become with communications and technologies, best practices continue to dictate and corroborate that "high-tech" is best served with "high-touch" patient support programs. To this point, "case manager first" engagement models continue to be preferred among patients and providers, and generally show higher engagement and adherence rates. Case managers play an important role in supporting patients and their providers with product initiation and adherence. Best-in-class patient service program design requires a combination of engagement methodologies that streamline communication with patient support services, clinical studies, and registries for both patients and providers. The right technology and effective engagement model can streamline and support both patient access to therapy and can drive patient adherence.
New Partnerships & Service Models
Our industry continues to grow and shift, with new entrants, new mergers, and new acquisitions. Each of these new partnerships presents new opportunities for companies to rethink or reconsider patient service solutions. All of this movement is further driving innovation and new solutions in the patient services space – from hybrid service models to integrated service solutions with AI technology, these new ideas are reshaping patient services.
Despite all this change, it continues to be essential to keep the focus on the patient and core services supporting access, affordability, and adherence and to ensure solid execution with operational rigor.  That is where UBC strives to distinguish ourselves. A purpose-built patient support program intentionally meets the needs of your patient; and first-class, personalized solutions to drive positive outcomes for patients. Our solutions include dedicated team members focused on the patient's needs to increase the number of patients that start therapy and help each patient stay on therapy. Our patient service programs are grounded in access, affordability, and adherence support services with personalized outreach to educate and prompt patients at the right time with the right method to support their access to therapy.
————————————————————————————————————————————–
UBC is an industry leader in providing comprehensive patient services solutions for innovative and novel therapies.  Our high-tech, high-touch approach ensures a great customer experience while ensuring patient access to therapy. We combine a proprietary suite of electronic healthcare technology solutions with operational experts to ensure the right tools are deployed at the right time for your patients. We look forward to engaging in a conversation about how our services may help your new brand coming to market or how we can optimize your existing patient service programs.
To hear more about how high-touch, high-tech patient support services can benefit your patients, register for UBC's session at Informa's Hub and Specialty Pharmacy Conference, June 28-30. Dana will be diving deep into how end-to-end services can optimize your patient experiences and outcomes.
About the author
Dana Edwards is Vice President, Patient Access & Strategic Engagement for UBC. With over two decades of experience executing patient service and market access strategy, she helps biopharmaceutical companies design, implement, and optimize best-in-class, competitive, and adaptable access solutions to help patients begin therapy quickly, remain on therapy as appropriate, and ultimately deliver optimal care for patients. Dana brings deep experience and knowledge about the design, development, and implementation of programs, servicing both patients and providers to support patient access to and coverage for high-cost therapies across therapeutic areas. Her career has been dedicated to facilitating access to life-changing therapies for millions of patients by working among manufacturers, providers, patients, and insurers.